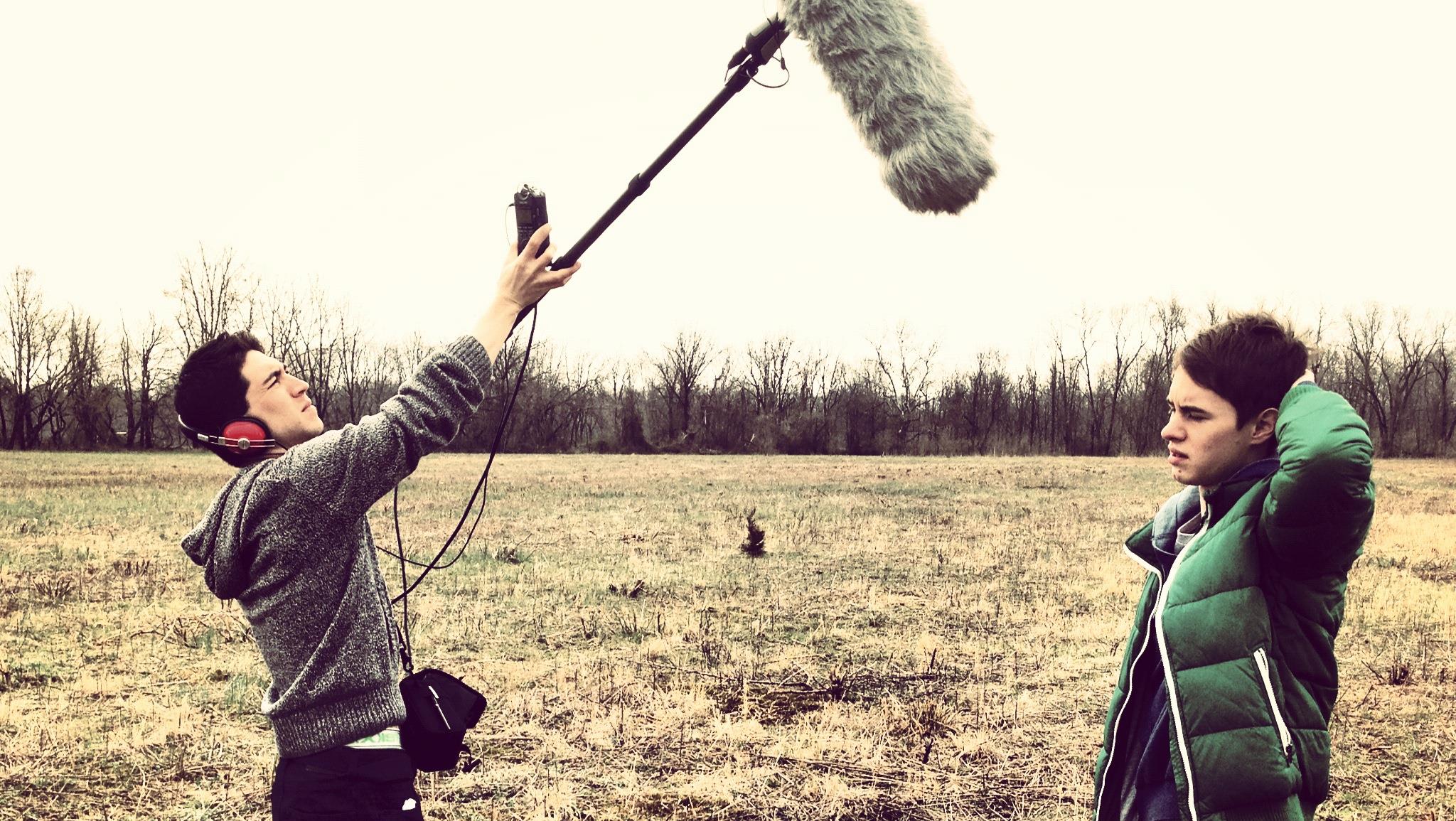 Who's behind the hinterlands?
The Writing Team / Creative Team & Project Support
Danny Larsen & Michelle Elliott
Danny Larsen (composer & co-lyricist) and Michelle Elliott (bookwriter & co-lyricist) graduated from NYU's Graduate Musical Theatre Writing Program in 2005. Their most recent collaboration, Cloaked, received a New York Off-Off Broadway production at CAP21 in June 2010. It was then chosen and presented as part of the Village Theatre's Festival of New Works in August 2010. Danny and Michelle were awarded a 2011 Jonathan Larson Grant for Cloaked. Michelle was the recipient of the prestigious 2011 Kleban Prize for Most Promising Librettist for Cloaked. Their first musical, The Yellow Wood, received the 2006 Richard Rodgers Development Award and the Daryl Roth Award. The Yellow Wood was presented as part of the 2007 New York Musical Theatre Festival. Then it was presented in the Village Theatre's Festival of New Works in 2008. It was again chosen for presentation in the National Alliance of Musical Theatre Festival of New Works (NAMT) in October 2008.
Throughout 2012-13, Danny and Michelle will be Artists in Residence at CAP21 where they will develop two new musicals. Their newest musical, Maiden Voyage (working title), is a passionate exploration of the lives of women aboard a notorious pirate ship. This musical is scheduled for production at CAP21 opening in February/March 2013.
Brandon Ivie
Brandon Ivie is a theatre director dually based out of New York City and Seattle. He is the founding artistic director of Contemporary Classics, a Seattle-based musical theatre company dedicated to producing and developing contemporary musicals, where he created the New Voices songwriter showcase series, which has had 13 wildly popular editions partnering with Seattle Repertory Theatre and ACT Theatre. He has directed or produced Seattle premieres of The Last Five Years, A New Brain, John & Jen, The 25th Annual Putnam County Spelling Bee, The Drowsy Chaperone, tick, tick… BOOM!, Zanna, Don't! (Seattle Times Footlight Award). He has developed musicals regionally at Village Theatre, The 5th Avenue Theatre, New York University, and the National Alliance for Musical Theatre. He was on the artistic staff at The 5th Avenue Theatre for four seasons as casting associate and artistic projects manager, where he recently returned to direct Rodgers and Hammerstein's Cinderella, which received a Seattle Times Footlight Award. On Broadway he has provided dramaturgical support for next to normal and Catch Me If You Can, and is currently assistant directing A Christmas Story. He studied at University of Washington, participated in the Lincoln Center Directors Lab and is a proud SDC member.
Kat Ramsburg
Kat Ramsburg is a New York based dramaturge. For six years she served as the Education Director of The 5th Avenue Theatre, a leading regional theatre in Seattle, Washington. She also spent two additional years as their Annual Fund Manager. In New York, she is privileged to be the assistant to Pulitzer Prize and Tony Award winners, Brian Yorkey and Tom Kitt and is currently working with them on their upcoming musical with director Michael Grief. She is also an active member of Actors Equity Association. Currently, Kat is studying playwriting at Primary Stages Einhorn School of Performing Arts.
Annie Cull
Annie Cull is a creative marketing professional working in the field of sustainable investments. After relocating from the Midwest, she got excited by the active film community in Washington, DC. In just the last two years she has contributed to a handful of short films for festivals and contests serving as Co-Producer, Associate Producer, Assistant Direct and Production Assistant. Annie has a Bachelors degree in Journalism and Political Science from the University of Wisconsin-Madison and spent more than a decade living in Minneapolis, MN, where she was a member of the board for a small non-profit theatre company. She writes and has performed stand-up comedy.